TICKETS ARE STILL AVAILABLE!
PLEASE CONTACT US DIRECTLY AT 614.619.5630!

YOU MAY ALSO PURCHASE AT CHECK-IN ON FRIDAY OR SATURDAY AT THE DOOR.

CONTACT JULIE/MIKE DAVIES AT: beefcakedavies@aol.com OR CALL 614-619-5630 FOR TICKETS. Make checks payable to Arnold Amateur. $15 for pre-judging and $30 for Finals. Trainers pass $50.
---
PLEASE BE ADVISED! THE CAPITAL THEATRE IS NOW CALLED THE JOANN DAVIDSON THEATRE!
NPC BODYBUILDING, BIKINI, FITNESS, FIGURE, AND PHYSIQUE COMPETITORS
Get ready for the 2017 NPC Ohio State Bodybuilding, Physique, Bikini, Fitness and Figure Championships!
---
ORDER OF EVENTS

Bodybuilding, Bikini, Classic Physique, Figure, Men's Physique , Women's Physique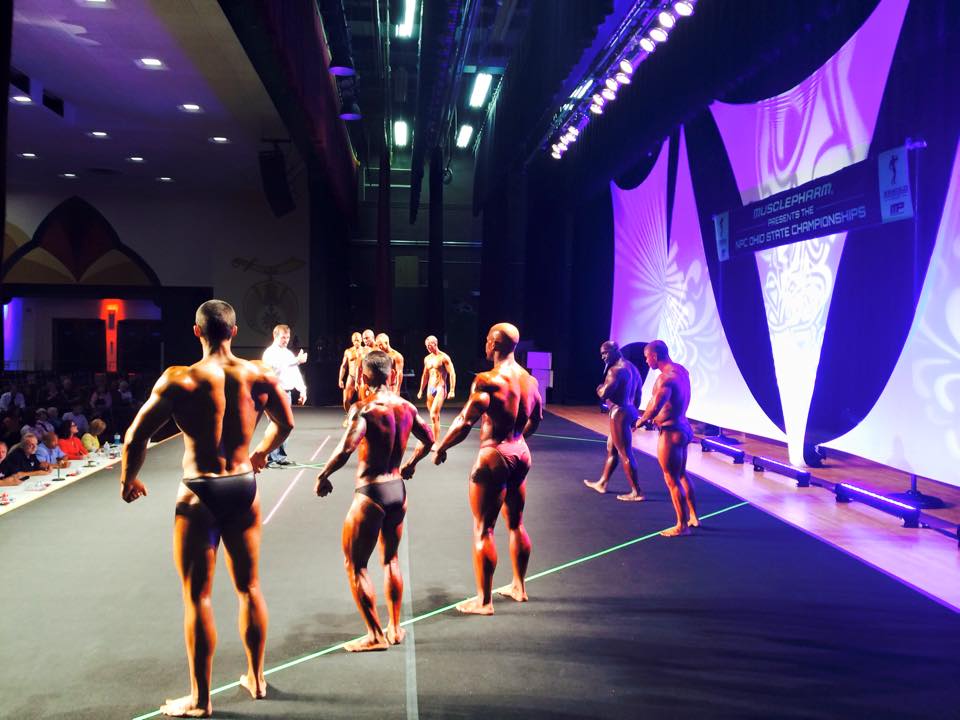 ---
SEPTEMBER 23, 2017
PRESENTED BY:


ALL CLASSES ARE OPEN TO ANY NPC COMPETITOR EXCEPT FOR THE OPEN MEN'S BODYBUILDING. ONLY OHIO RESIDENTS MAY COMPETE IN THE OPEN MEN'S BODYBUILDING
Sanction # 14400
SHOW IS A NATIONAL QUALIFIER
---
>> Register Now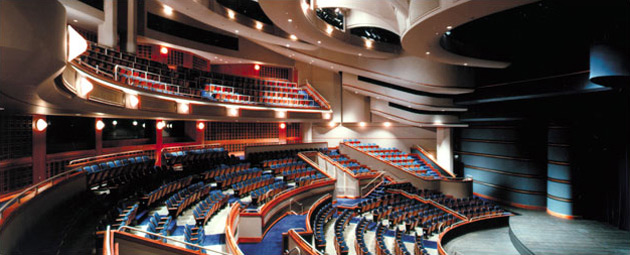 ---
JOANN DAVIDSON
THEATRE

77 S. HIGH ST., Columbus Ohio 43215
The 2017 Show will be held at the JoAnn Davidson Theatre, formerly known as the Capitol Theatre, Riffe Center.
>> Venue Information Here
Holiday Inn Dwtn Columbus
Capitol Square
175 E. Town Street
Columbus, Ohio 43215
RESERVATIONS: (614) 221-3281

**Room Registration Deadline Cut-off is 8/25. Book in Advance. (OSU Game -rate to increase after deadline, and reserved block of rooms are not guarenteed after 8/25).**

COMPETITOR CHECK IN:
Friday 5pm-8pm at Metro Fitness
1245 Worthington Woods Blvd.
Worthington, OH 43085
PREJUDGING:
Saturday 10am
FINALS:
Saturday 6pm
>> Reserve Room Here

TANNING SERVICES:
Provided by Styles by Miles. 
Click Here For Info.
HAIR AND MAKE-UP SERVICES:
For those who are interested, you may call or text Tiffany Shoup at (740)815-3684 to set up an appointment for makeup and Amanda Gaudio at (740) 501-5163 for hair.

Registrations received after 9/16 will incur a $30 Late Fee.
ATTENTION:
BODYBUILDING, CLASSIC PHYSIQUE AND WOMEN'S PHYSIQUE COMPETITORS!

We are asking that you please upload your music for your posing routine this year. Please click the button below to upload your music.
---
UPLOAD MUSIC HERE
 Click on any of the logos to visit our sponsors' sites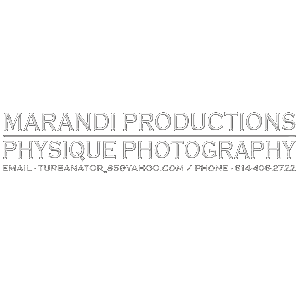 Men's Classes
MEN'S CLASSIC PHYSIQUE
Awards for 1st-5th Place Winners
Division A (Up To & Incl. 5'7)
Division B (Over 5'7 & Incl. 5'10)
Division C (Over 5'10)
MEN'S PHYSIQUE
Awards for 1st-5th Place Winners
Short Class: up to and including 5'7"
Middle Class: Over 5'7″ up to and including 5'10"
Tall Class: Over 5'10"
MEN'S PHYSIQUE MASTERS (35 & OVER)
Awards for 1st-5th Place Winners
MEN'S NOVICE PHYSIQUE
Awards for 1st-5th Place Winners
MEN'S NOVICE BODYBUILDING
Awards for 1st-5th Place Winners
MEN'S BODYBUILDING
Awards for 1st-5th Place Winners
Bantamweight: 143 ¼ lbs and under
Lightweight: over 143 ¼ lbs. and up to 154 ¼ lbs
Welterweight: over 154 ¼ lbs. to & including 165 ¼ lbs
Middleweight: over 154 ¼ lbs. and up to 176 ¼ lbs
Light-Heavyweight: over 176 ¼ lbs. and up to 198 ¼ lbs
Heavyweight: over 198 ¼ lbs. and up to 225 ¼ lbs
Super Heavyweight: over 225 ¼ lbs
MEN'S MASTERS BODYBUILDING (40 AND OVER)
Awards or 1st-5th Place Winners
---
Women's classes
WOMEN'S FITNESS
Awards for 1st-5th Place Winners
WOMEN'S FIGURE
Awards for 1st-5th Place Winners
Short Class: up to and including 5'4"
Middle Class: 5'4" to 5'6"
Tall Class: over 5'6"
WOMEN'S FIGURE MASTERS (35 & OVER)
Awards for 1st-5th Place Winners
WOMEN'S NOVICE FIGURE
Awards for 1st-5th Place Winners
WOMEN'S BIKINI
Awards for 1st-5th Place Winners
Short Class: up to and including 5'4"
Middle Class: Over 5'4" and up to and including 5'6″
Tall Class: Over 5'6"
WOMEN'S NOVICE BIKINI
Awards for 1st-5th Place Winners
Short Class: up to and including 5'4"
Tall Class: Over 5'4"
WOMEN'S MASTERS BIKINI (35 & OVER)
Awards for 1st-5th Place Winners
WOMEN'S PHYSIQUE
Awards for 1st-5th Place Winners